James H McPartland & Sons is a family owned and operated Plumbing, Heating, Ventilation and Air Conditioning company established in 1893. For 120 years we have been providing high quality, efficient, effective and innovative mechanical systems for all aspects of commercial, residential and industrial needs.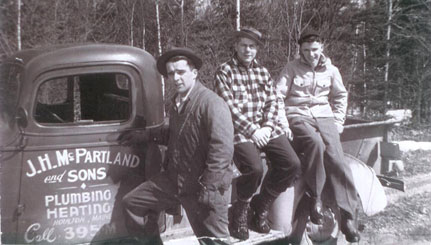 Our management team includes the fourth and fifth generation of J.H. McPartland. We pride our longevity on hard work, excellent mechanical technicians, commitment to clients, and staying on the cutting edge of mechanical system technology.
We are a fully licensed and insured company with State of Maine Master Plumbers, Master Oil Boiler Technicians, Master Solid Fuel Technicians, LP Gas Certified Installer, and Professional Engineer.
Contact us to find out how we can assist you with your Design / Build / Service needs.